Do you need your servo motor repaired but can't wait around days for the job to be finished? Look no further than Electric Enterprise.
24-hour turnaround on servo repair, with a 1 full year warranty
We offer from the time the motor is put into use, 24-hour turn around on servo repair, with a 1 full year warranty to boot! That's a deal you just can't beat.
However, we offer much more than just servo motor repairs. Our factory trained and certified technicians can perform complete electrical and dynamometer testing on servo and spindle motors and can even repair Stepper motors.
Further, all of our repairs, servo motors included, are done according to the original manufacturer's specifications.
Working with an older model? We're committed to giving our customers the best service at the best price, which is why we have special expertise in older generation products, helping you to save yet more money.
Types of servo motors we work with include:
Allen Bradley
Baldor
Fanuc
Gettys*
Vickers
Sem
Porter Peerless
Pacific Scientific
Baumllier
Siemens
Yaskawa
Kollmorgen
Mavalor
Mitsubishi
Reliance*
Parvex
Indramat
Cleveland Motors
Glentek
Electrocraft
Control Techniques
*Factory Authorized Repair & Warranty Service Facility
Your Servo Repair Specialists
Electric Enterprise has experience you can trust with your servo motor repair.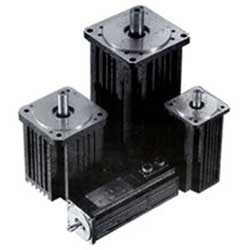 As a specialist servo motor repair company, we work with all major manufacturers and offer one of the fastest repair services in the industry.
We strive to ensure you have your motor back in operation with the least down time possible. We are your trusted servo motor repair company!
Preventive maintenance and prompt repair of servo system components is far less costly than production downtime due to equipment failure.
While we at Electric Enterprises appreciate your business and will always be responsive to your needs, our prime goal is to help you keep your servo systems in top condition.
Our Repair Service Includes
Experienced and trained technicians
Wide range parts inventory
Updated test equipment
Broad data base
All brands repaired
EDI capable, with links to U.S. government and commercial companies
Bar coding
U-L approved services
Servo Motor Repair for These Brands:
Specialists in Repair for Fanuc Servo Motors
Fanuc has been producing efficient Servo Motors for the manufacturing and motion control industries since 1956. At Electric Enterprise Fanuc Servo Motor Repair is one of our most frequent tasks, and we have built up an unparalleled level of experience in working with them. We offer fast turnaround on repairs for Fanuc Servo Motors.
Electric Enterprise is your source for fast and effective Fanuc Servo Motor Repair.
Specialists in Repair for Gettys Servo Motors
Since 1959 Gettys has manufactured high-quality and efficient industrial servo motors and motion control equipment for thousands of industries.
At Electric Enterprise we have worked extensively with Gettys servo motors for many years. We understand Gettys unique design and engineering as well as common repair needs for these reliable servo motors. The combination of our experience, knowledge and dedication to outstanding customer service results in fast turnarounds, high-quality repairs and happy customers.
Specialists in Repair for Siemens Servo Motors
At Electric Enterprise we repair all brands of servo motors – and we specialize particularly in Siemens Servo Motor Repair. Siemens is one of the best in terms of efficiency and reliability, and their popularity is testament to this. Understanding this we have made it our business to keep your business running by offering unparalleled speed on Siemens servo motor repair turnarounds. That means we'll get your business back up and running in minimal time and with minimal effect on your bottom line.
If you're looking for a company who can repair your Siemens servo motor quickly, efficiently and a with a high level of service quality look no further than Electric Enterprise.