Repair & Maintenance for Industrial Controls, Motor Controls & Industrial Electronics
Here at Electric Enterprise, we know that your business can't operate without your industrial controls. Whether you use them to open breakers, monitor your environment, or collect data, your business won't work without them. Industrial electronics are just as important, providing you with temperature controls and circuit boards.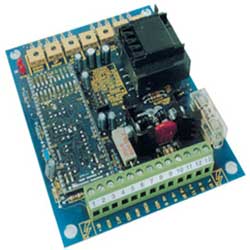 That's why we approach our industrial control repair with a seriousness to match. Our engineers and technicians are highly experienced, well trained, and always have your best interests in mind.
Whether you need clutch and brake controls repaired or new variable frequency drives, we can help. We are committed to providing you with the best possible industrial control repair. We guarantee that no other company in this industry will provide you with such efficient and expertly executed work.
Below, you will find a list of all the industrial controls, industrial motor controls and industrial electronics we work with.
If you are interested in purchasing products or services from us, please feel free to reach out at your earliest convenience.
We are your complete solution for industrial control repair & maintenance!
Call Today: (800) 243-6944
Industrial Controls
Variable Frequency Drives
Engineering Applications
DRO and Scale Retrofits with Heidenhain and Anilam
Ballscrews and Llinear Actuators
D/C Drives
CNC Retrofits
Industrial Electronics
Printed Circuit Boards
Motion Control Applications
Spindle and Spindle Motor Rebuild
Controllers and CRTs
Clutch and Electronic Brakes
Soft Starts
Timers/Counters
Power Supplies
Industrial Motor Controls
AC/DC Controls
Clutch & Brake Controls
Combination/Reversing Starters
Control Relays
Inverters/Vector Drives
Limit/Proximity Switches
Soft Starts
Solenoids
Variable Frequency Drives
Industrial Electronics
Electronic Brakes
Line Conditioners
Power Supplies
Printed Circuit Boards
SCR/IGBT Drives
Temperature Controls
Timers/Counters
Digital Read Outs